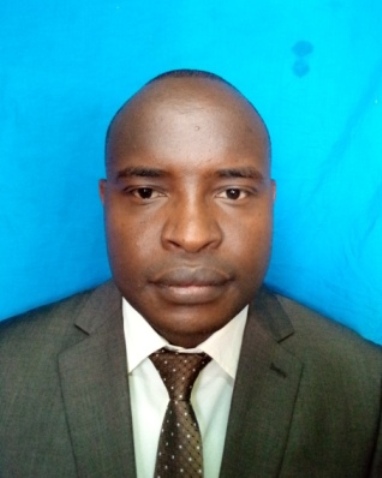 Dr. Kennedy Kiplagat Maru, 
  University Medical Officer
The Medical Department is managed by a health team comprising one medical doctor assisted by other highly qualified and experienced health professionals and support staff.
Conveniently located on campus, University Medical Services are available to all students and staff. The NHIF accredited facility provides the following Services:
Outpatient Services
Consultation and treatment
Minor Surgical procedures
Health Education
HIV Counselling and Testing
Reproductive Health – Family Planning, ANC
Special Clinics/Services – TB clinic, medical certification
Certification of admission and pre-employment medical reports
Inpatient Services
Referral Services
Emergency cases
Specialized care – Dental, Optical and Specialist
 Other Services
Outreach
Ambulance services
Student Services
Medical services are provided on a 24-hour basis. Students who feel unwell can access medical care right within the University grounds. However, students are advised to seek treatment between 8.00 am to 5.00 pm on weekdays. Only emergency cases are handled at night or on weekends.
Operation Time
24 hours 7 days a week
File Opening
Free for All students
Consultation

Free for All students

Waiting time 5 – 10 minutes

Laboratory Services

Free for all available services

Turn Around Time of < 45mins for available test

Pharmacy Services

Free for All students

TAT 5 - 10mins

Observation Ward Services
Free for All students
Referral Services

Not more than 15km Radius

Within 30mins of recommendation

Free for All students

Medical Report
Free for All students
NB:    
Guardian/parents/student caters for treatment costs upon referral to a convenient facility for specialized treatment. The office of the Dean of Students plays a critical role.
Patients with predetermined chronic conditions co-pay for Pharmaceutical products.
Staff/Faculty Services
Staff and their dependents access free consultation services
Laboratory, Pharmacy and Nursing services offered at a fee.
Ambulance services available for referred emergency cases.
Provision of Medical certification at subsidized rates.
NB:
Prior authorization is mandatory for all referrals or admissions.
Staff must avail their staff ID/Employment Number at facility.
Location
Main Campus
Emergency Contact  Number 0705824331
Compliments and Complaints- 0705824371
Welcome to the Medical Department.
For more information contact: medical@laikipia.ac.ke