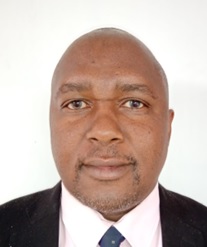 Dr. John Wahome, PhD
  Director
  Laikipia University: Directorate of Examinations and Time-tabling 
  Email: ett@laikipia.ac.ke
Message from the Director
Welcome to the Directorate of Examinations and Time-tabling of Laikipia University. As the name suggests, we are tasked by the University with some specific responsibilities in the examination processes. A snapshot of our operation is as follows. The first thing we do is to receive the draft examinations from the academic departments. We then typeset these examinations and print the necessary number of copies needed for the End of Semester (or any other) examinations.
It is also our duty to allocate lecture halls, develop the University's Teaching and Examination timetables and to avail them in the University's website and in all relevant electronic noticeboards. We also coordinate the annual University External Moderation.
For reasons of examination security, the Directorate of Examinations and timetabling is officially out of bounds and does not deal directly with students. In case of grievances by students (which in most cases will concern collisions in the timetable or lack of lecture room space), the correct procedure for students is to inform the COD or the Examinations Officer in their department who will in turn relay the same information to our office for action. This may be done through your Class Rep. The Directorate will always prioritize students' academic comfort and best interests.
An important thing to note is that the Directorate of Examinations does not handle or process students' marks. We do not set or originate examinations and we do not store the students' booklets after examinations are done. This is the responsibility of the Departments and Schools of the University.
Staff Profiles
| Image | Name  |
| --- | --- |
| | Andrew O.V. Namulanda |
| | Florence Nyawira Gakuha |
| | Gladys Njeri Mwangi |
| | John Opiyo Orage |
Contacts
Email: ett@laikipia.ac.ke
Phone Number: +254 722604784