Odel Coordinator's Welcome Message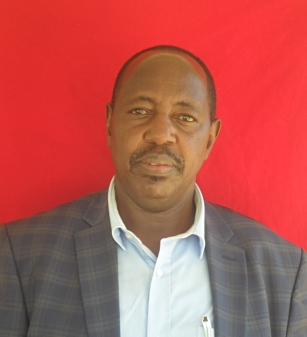 Dr. Isaac Gitogo
   Odel Coordinator
It is with my greatest pleasure to welcome you all to the  Laikipia University Center for Open, Distance, and eLearning (ODeL).
Laikipia University Center for  Open, Distance, and e-Learning (ODEL) main goal is to provide a platform that enables effective delivery of student-centered learning experiences that are flexible, receptive, and effective and meets the needs of all learners.  This is done through Adopting various ODeL modes of delivery that include blended, Open Distance, and e-Learning to both our On-campus and Off-campus students. To achieve this, we use a versatile Learning Management that is easy to use but very effective in offering a variegated combination of teaching and learning experiences in both asynchronous and synchronous learning modes of learning.
Why Odel?
Laikipia University  ODeL program is suitable for those interested in learning but is busy with work or family commitments, which do not allow them to attend courses on specific dates with a fixed schedule. To meet the needs of all our ODeL students, we ensure that our courses are flexible allowing students to learn where they are, when they can and how they are most comfortable.  To achieve this,  the e-learning content is segmented to facilitate the assimilation of new knowledge and allow flexible scheduling of time for learning. Secondly, the instructional methods and techniques are used creatively to develop an engaging and motivating learning experience. In addition, our focus on frequent learner interaction goes a long way in sustaining attention and promoting learning among our students.
The Self-paced ODeL courses offered at Laikipia University are customizable to reflect learners' interests and needs. Our online lecturers are keen on following individual learners' progress and performance offering the required individual support.
We ensure quality education is provided to students from diverse educational backgrounds, ensuring our students have access to facilities, teaching faculty, and efficient learners support.
For any questions, comments, or engagement with us, feel free to contact us at odel@laikipia.ac.ke