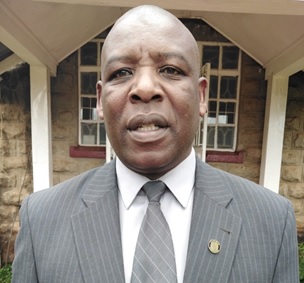 Dr. Naftal Nyang`ara, PhD.
Introduction:
The changing role of the universities demands a greater connectivity and strong linkages with the local, national, regional and international communities. With the evolving role of the university, the Directorate of TVET, Career Placement, Alumni and External Linkages is becoming an important office to promote national and international collaborations and to develop partnerships with public, private and non-government institutions/ organisations.
The Directorate of TVET, Career Placement, Alumni and External Linkages, Laikipia University has the following mandates, to;
Develop, implement, evaluate and review Linkages and Collaborations policy;
Formulate programs aimed at strengthening the capacity of Laikipia University to harness potential partnerships and institutional linkages;
Cultivate and coordinate partnerships with research organizations, private sector, international agencies, national government agencies and other organisations  categorized above to mobilize donations, cooperative agreements, volunteer work, and other similar undertakings to fulfill the aspirations of Laikipia University;
Provide clearing house services for all partnerships and external linkages including bilateral and multi-lateral cooperation;
Establish and maintain a database of all partnerships; ensuring adherence to relevant agreements;
Monitor and report on progress of partnerships and linkages in fulfilling the aspirations of the University;
Be responsible for the welfare of external/international visiting staff and occasional/exchange staff/students while at the university;
Assist in travel arrangements for the university teaching staff/students as well as visiting scholars and students;
Draft negotiations leading to the signing of memorandum of understanding (MoUs) links;
Engage in all other responsibilities and activities for achievement of the University objectives.
Email : externallinkages@laikipia.ac.ke