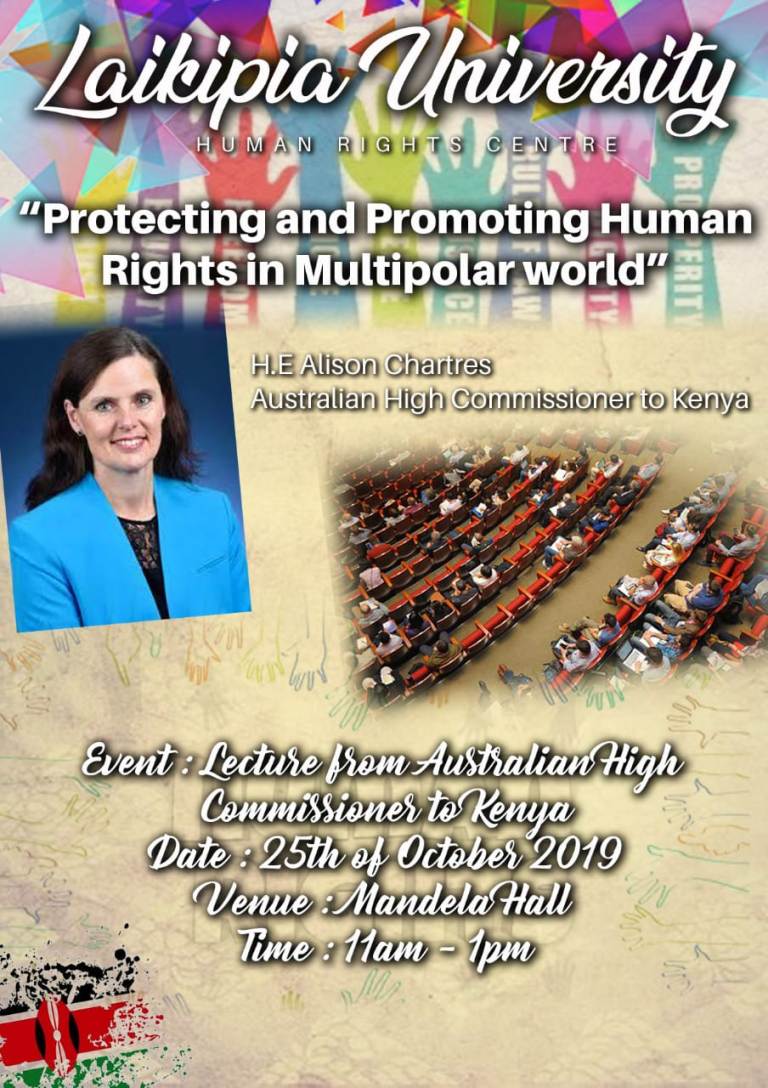 Alison Chartres
Australian High Commissioner to Kenya, Tanzania, Uganda & Rwanda
Ambassador to Burundi
Australian representative to the East African Community
Permanent Representative to UNEP and UN-Habitat
Ambassador-designate to Somalia
 
Protection and promotion of the human rights is vital to global efforts to achieve lasting peace and security, and freedom and dignity for all.  In this lecture, Australia's High Commissioner to Kenya will discuss global and regional trends, and Australia's priorities in advancing human rights for all.
Ms Alison Chartres is a senior career officer of the Department of Foreign Affairs and Trade. 
She has held a variety of roles in Canberra, including in the areas of peacebuilding, state building and humanitarian response.  Ms Chartres has served as Chief of Staff in the Australian Civil-Military Centre and Director of the Fragile States Unit in former AusAID. 
Ms Chartres holds a Bachelor of Science (Honours in Environmental Science) from Murdoch University in Western Australia.