Outreach activities are embedded on the LU mission as a way of serving the society in order to attain valued transformation of the society. In this regard, the Directorate of Research, Human Rights and Gender organized an outreach programme on Gender-Based violence and Human Rights at Karuga Centre on Friday, 10th December, the International Human Rights Day which also marks the conclusion of 16 days of Gender Based Violence activism. The theme of the day is #orangetheworldeliminateviolenceagainstwomen. The color orange represent hope for a bright future.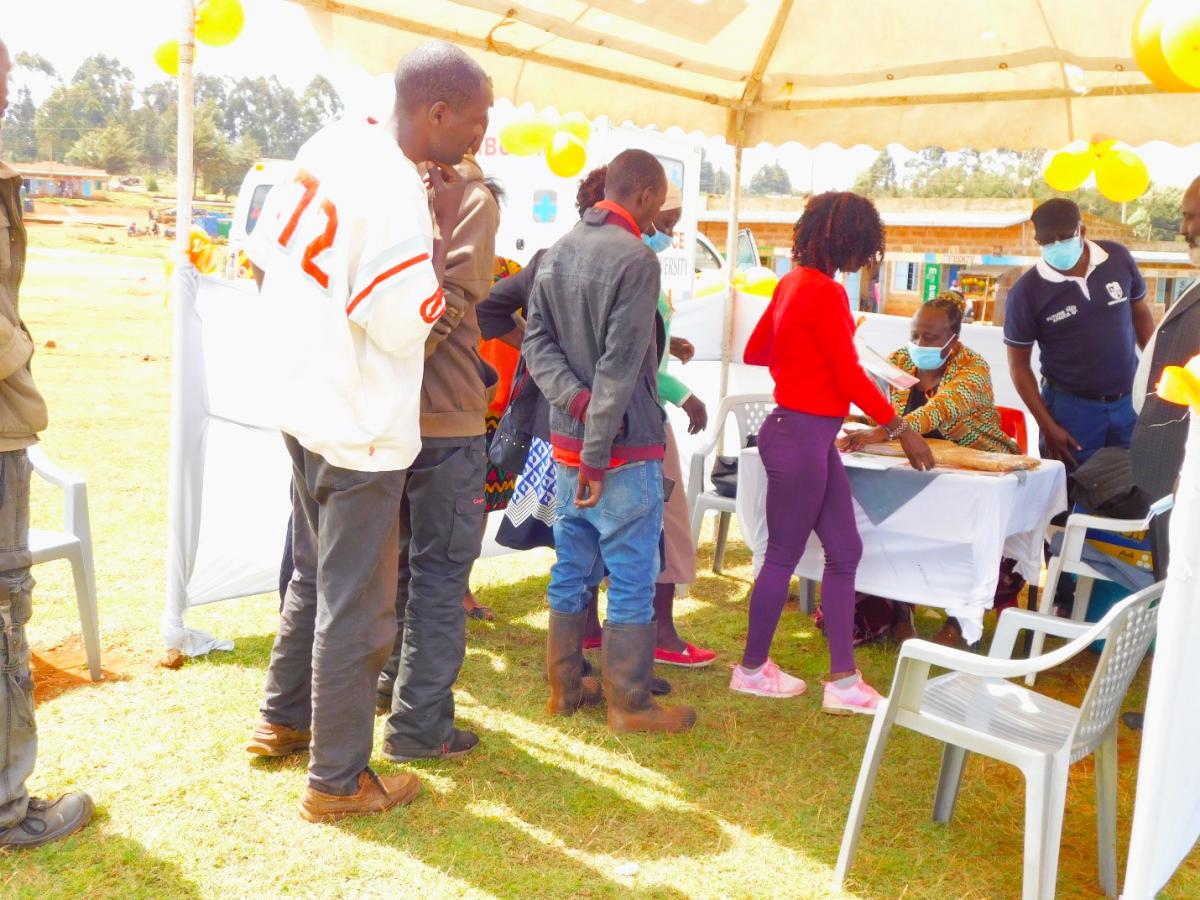 Gender Based Violence is one of the most notable human rights violations within all societies. Therefore, Laikipia University through this outreach aimed to increase awareness to the surrounding community on Gender Based Violence and to create an opportunity for discussion about challenges and possible solutions.
In his opening remarks, Prof. Isaac Ochieng, the Ag. Deputy Vice-Chancellor (AF&P) thanked the Directorate of Research, Human Rights and Gender for organizing the outreach. He noted that it is through such outreach activities that the University realizes its interdependency with the community and steps in to offer solutions to issues affecting the community. The DVC emphasized that human rights issues affect us all at personal levels and the best ways of offering a solution is through giving a listening ear to GBV victims and being role models but not perpetrators of the same.
The Guest Speaker Esther Maina –Gender Coordinator, St MARTINS Apostolic CSA sensitized the community on the following: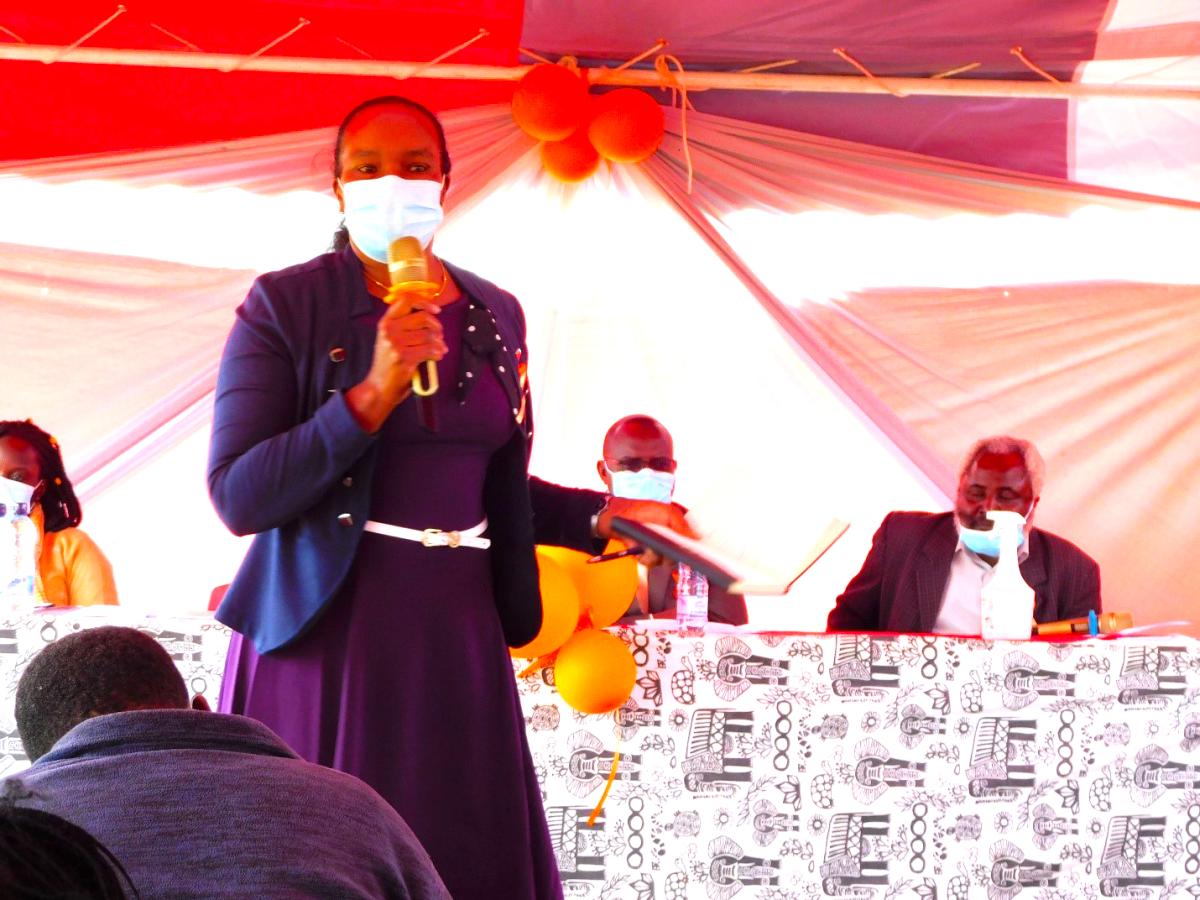 Gender Based Violence (GBV), refers to any type of harm that is perpetrated against a person or a group of people because of their gender. In the recent months, Kenya has recorded a rise in the cases of GBV, according to the Ministry of public service and gender; there was an increase of domestic cases that were reported via the toll free number 1195 by 301% (21st September 2021 report)
Other report indicated that 40% of the married women experience abuse and 91% of the sexual abuse victims are women while 9% are male. 99% of the abusers/ perpetrators are male. 80 to 85% of sexual assaults is committed by someone who is known to the victim
Gender Based Violence Includes:
Physical violence
Sexual violence
Emotional /psychological
Structural and financial violence        
 There are many causes of Gender based Violence. However nothing can justify violence. Some of these causes includes but not limited to the following:
Harmful gender norms and stereotypes that are used to justify violence
Lack of respect to human dignity
Childhood experiences or family experience
The environment (peaceful or violent neighborhood
EFFECTS OF GBV are as follows:
Death
Sickness- HIV, STIs, Fistula and disability
Dysfunctional families
Early pregnancies
School dropouts
Truant tendencies
Finally violence begets violence (the cycle of violence continues from generation to generation)
It was regrettably noted that victims of Gender Based Violence continue staying in violent environment because the perpetrators are always aware that the victim is vulnerable, so they have a systematic way of manipulating the victim.
The cycle has no definite time, some phases can last for months while others can last only a few days.
CYCLE OF VIOLENCE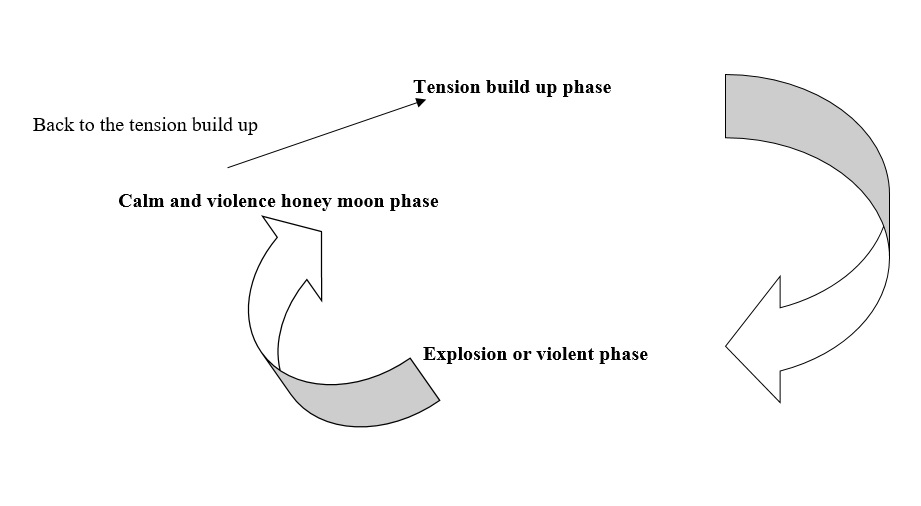 However the cycle can be broken through the following:
Acknowledging the abuse for what it is
Speaking out with the perpetrator, a close friend, a counselor or any support structure
Rebuilding ones confidence
Changing ones response to violence, condemn violence, stop violence and report violence
The Outreach also included a medical camp with the University Medical Officer Dr. Kennedy Maru sensitizing the community on the Health services provided by the University.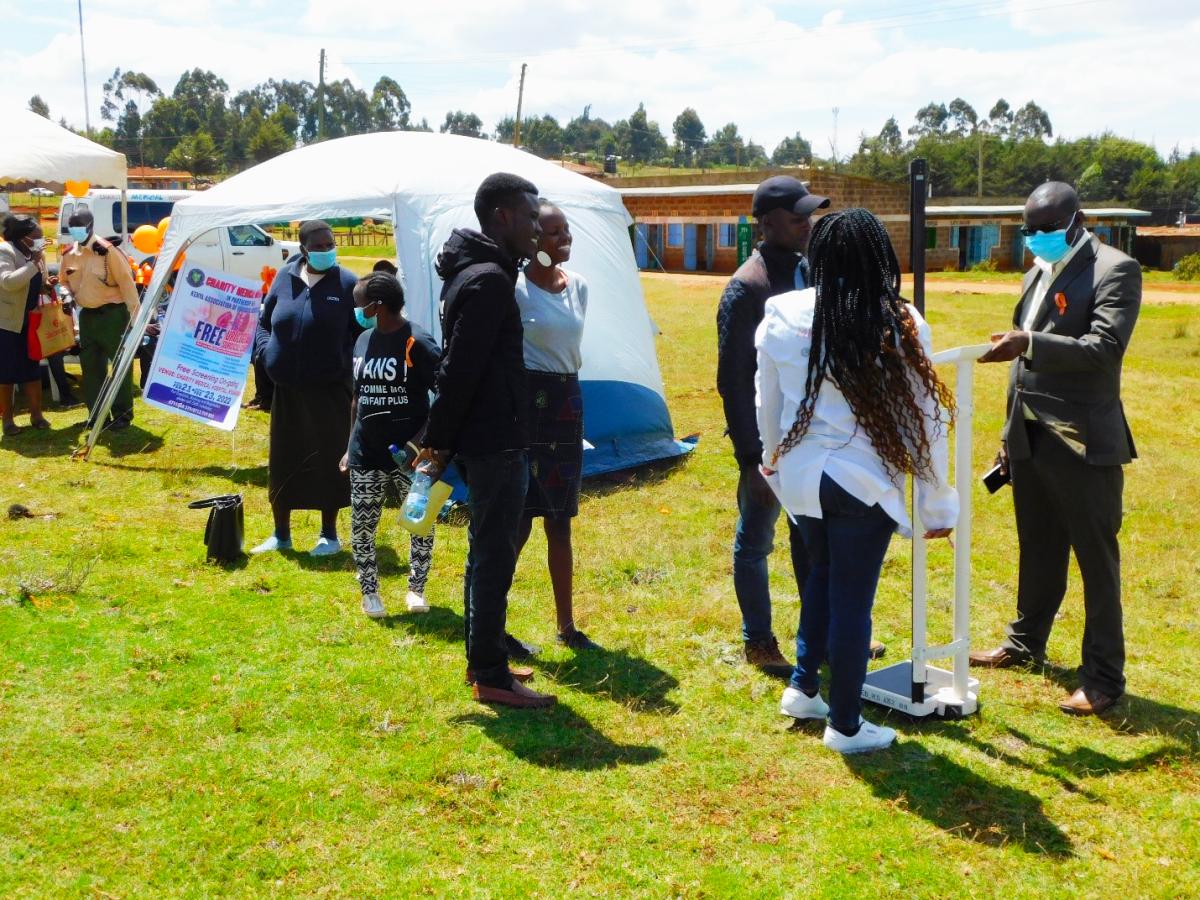 In conclusion it was discussed and agreed that elimination of Gender Based Violence is a collective responsibility. Together let us create an environment where girls and women can live free from violence everywhere and always.