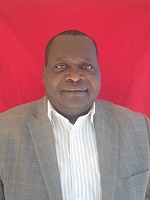 Dr. Kenneth O. Nyangena,
  Ag. Chairman of  Department
  Email:
  codpaes@laikipia.ac.ke, knyangena@laikipia.ac.ke
Introduction
On behalf of the Department of Public Affairs and Environmental Studies staff, let me take this opportunity to welcome all of you to Laikipia University, and by extension, to the Department. The Department offers various undergraduate as well as postgraduate programmes. It also offers service in teaching subjects for the Bachelor of Education programme in the School of Education.
Post Graduate Degree Programmes
Master of Arts in History
Master of Arts in Religious Studies
Degree Programmes
Bachelor of Arts in Peace Education
Bachelor of Science (Geography)
Bachelor of Police Science
Bachelor of Science in Community Development
Bachelor of Arts (History and Economics)
Bachelor of Arts (Economics and Sociology)
Bachelor of Arts in Criminology & Security Studies
Bachelor of Science in Environmental Science
Diploma Courses
Diploma in Records and Archives Management
Diploma in Peace Education
Diploma in Police Science
Diploma in Community Development
Certificate Courses
Certificate in Public Administration & County Governance
Certificate in Community Development
Certificate in Police Science
The department also offers service to the School of Education in the following teaching subject combinations:
History/Religion
Religion/Kiswahili
History/Geography
History/Business Studies
Religion/Business Studies
Religion/Geography
History/Kiswahili
Geography/Mathematics
Geography /Business Studies
Geography /Economics
Geography/Kiswahil
Welcome to the Department of Public Affairs and Environmental Studies.
For more information Contact : codpaes@laikipia.ac.ke